What a summer it has been so far. The team at Idwal have certainly had a busy year with over 1,400 inspections delivered in just 6 months (that's 7-8 inspections per day).
Our Pre Sale Inspections has continued to take the S&P and transactional sector by storm with more businesses realising the power and potential of the service every month.
The rest of the year marks a really exciting time for Idwal with some huge announcements coming your way and (hopefully) a return to in-person events at the tail end of the year. For now, though, catch up with the latest from Idwal below.
Pre Sale Inspections: Changing the way ships are sold
Over the past months, Idwal has been thrilled to explore how our Pre-Sale Inspection service has impacted the worldwide S&P and transactional sector with over 300 Pre-Sale Inspections now conducted since its official launch. The service now accounts for over a third of all Idwal S&P and transactional inspections, and with the volume of Pre-Sale Inspections increasing month on month, we believe that it has a huge role to play in S&P beyond the pandemic and in the years to come.
Idwal CEO Nick Owens and Head of Sales Adam Compton spoke to Japan Maritime Daily and Hellenic Shipping News to talk all things Pre-Sale. Market data suggests that the Pre-Sale Inspection service is proven to enhance the number of serious buyers and the potential for 'clean' offers, which in turn increases the chances of a successful transaction and creates a more level playing field between buyers – all the while providing a cost-effective solution that often neutralizes the original inspection costs thanks to the unique rebate system for every report redistributed.
Read the full interview on Hellenic Shipping News: https://www.hellenicshippingnews.com/idwals-pre-sale-inspection-service-makes-waves-across-sp-sector/
Go to the Pre Sale Inspection webpage.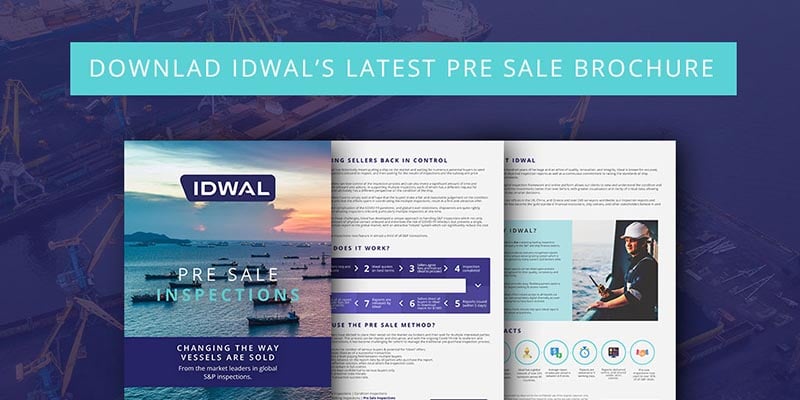 Condition Adjusted Values: Changing the way ships are valued
As the market-leading provider of vessel inspection and assessment services to the maritime industry, you may have known Idwal has developed the industry's first Condition Adjusted Valuation (CAV) model in collaboration with VesselsValue.
Idwal CEO Nick Owens had the chance to sit down with Japan Maritime Daily in the second part of a two-part interview, looking into Idwal's work in the region. Part Two focuses on Condition Adjusted Valuations (CAV), a service developed in partnership with VesselsValue that allows a ship's true condition to be reflected in the asset's value.
Read the full interview: https://www.idwalmarine.com/news/cav-interview
Go to the Condition Adjusted Valuations webpage.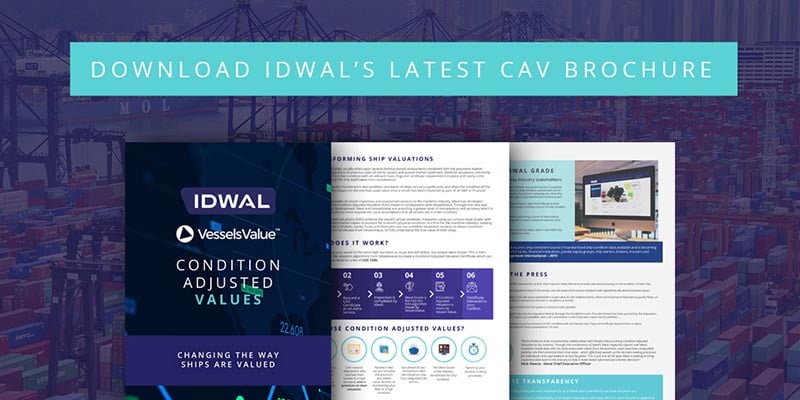 Interview with Idwal Marine Surveyor and National Coastwatch Institution Watchkeeper, Tomas Owen
"Despite, technology, and sophisticated systems such as radar and telecommunications which have vastly improved safety at sea, there is still no substitute for a watchful pair of eyes. Accidents do happen and a computer or technology cannot spot a distress flare, an overturned boat, a yacht in distress, a water sports enthusiast in difficulty, or children or adults in trouble, or possible pollution incidents".
We sat down with Idwal Marine Surveyor and National Coastwatch Institution Watchkeeper, Tomas Owen, to talk about the vital work that the NCI do around the UK, saving countless lives every year.
Read the full interview here: https://www.idwalmarine.com/news/tomas-owens-nci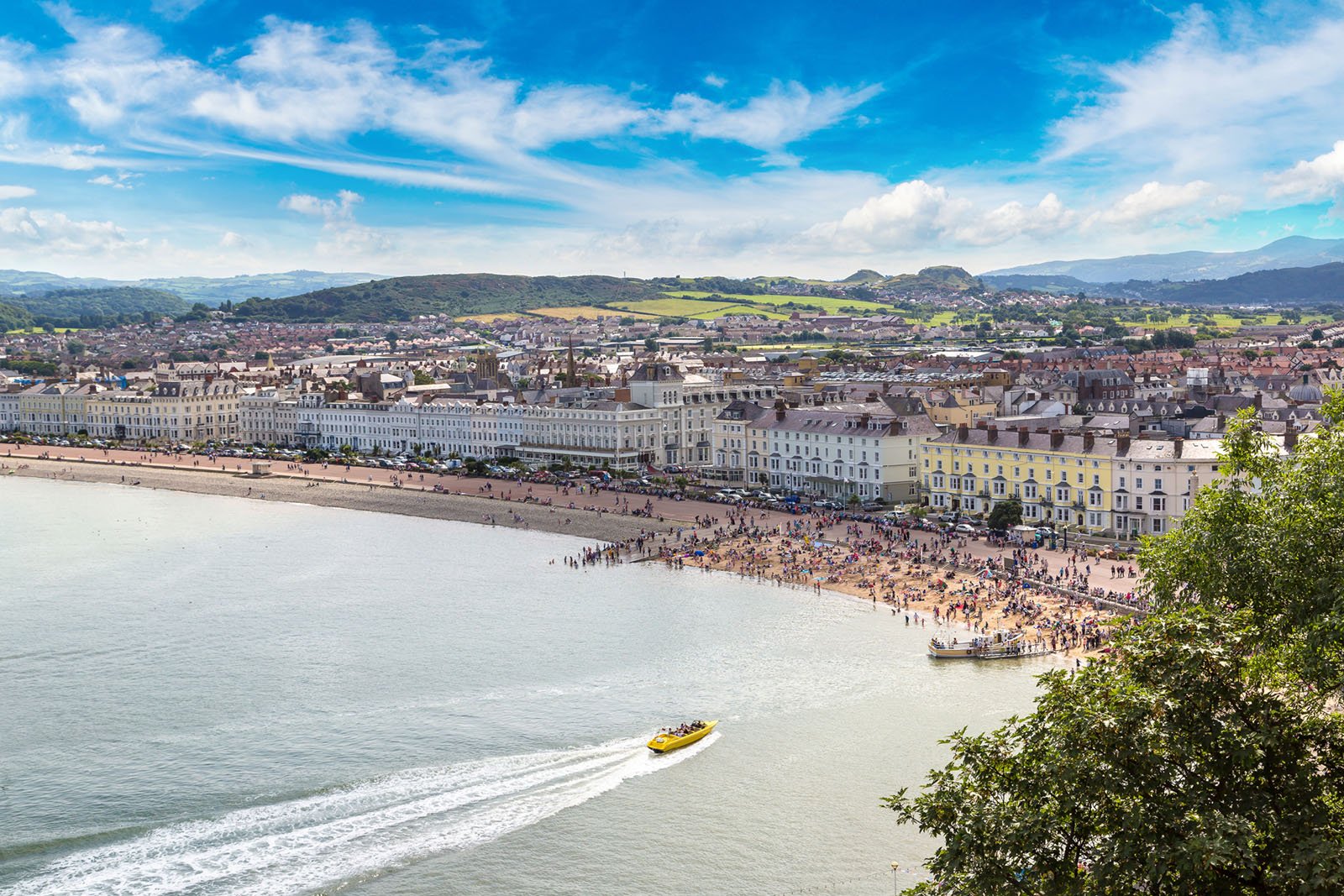 Join the Idwal team
Idwal currently has multiple open positions to join the team at our Cardiff Bay Headquarters. We have a unique environment, blending the essence of a technology start-up with the heritage and market knowledge of a 100-year-old shipping company. On the one hand, we have many of the positives associated with a tech start-up. We work in a fast-paced environment that encourages entrepreneurship and innovation, where we both empower and support our people. We're also developing industry-changing products using the latest technologies. On the other hand, we don't have the negatives associated with a tech start-up. We're self-funded, we're established in the market, and we're profitable. Furthermore, we have solid and achievable growth targets, along with a global client list that includes leading banks, financial institutions, private equity groups, ship owners, brokers, insurers, and charterers.
Are you a Marine Surveyor? We're always looking to speak to surveyors who want to join Idwal's international network of marine professionals. All approved surveyors pass our detailed and extensive DNVGL-accredited vetting process and consist of experienced Master Mariners, Chief Engineers, Naval Architects, and ex-Classification and Flag State Inspectors. This process, in addition to our bespoke vendor management tool that delivers continuous professional improvement, ensures that only the best possible surveyors act on behalf of our client base.
To find out how to apply and speak to our surveyor management team, simply visit www.idwalmarine.com/surveyors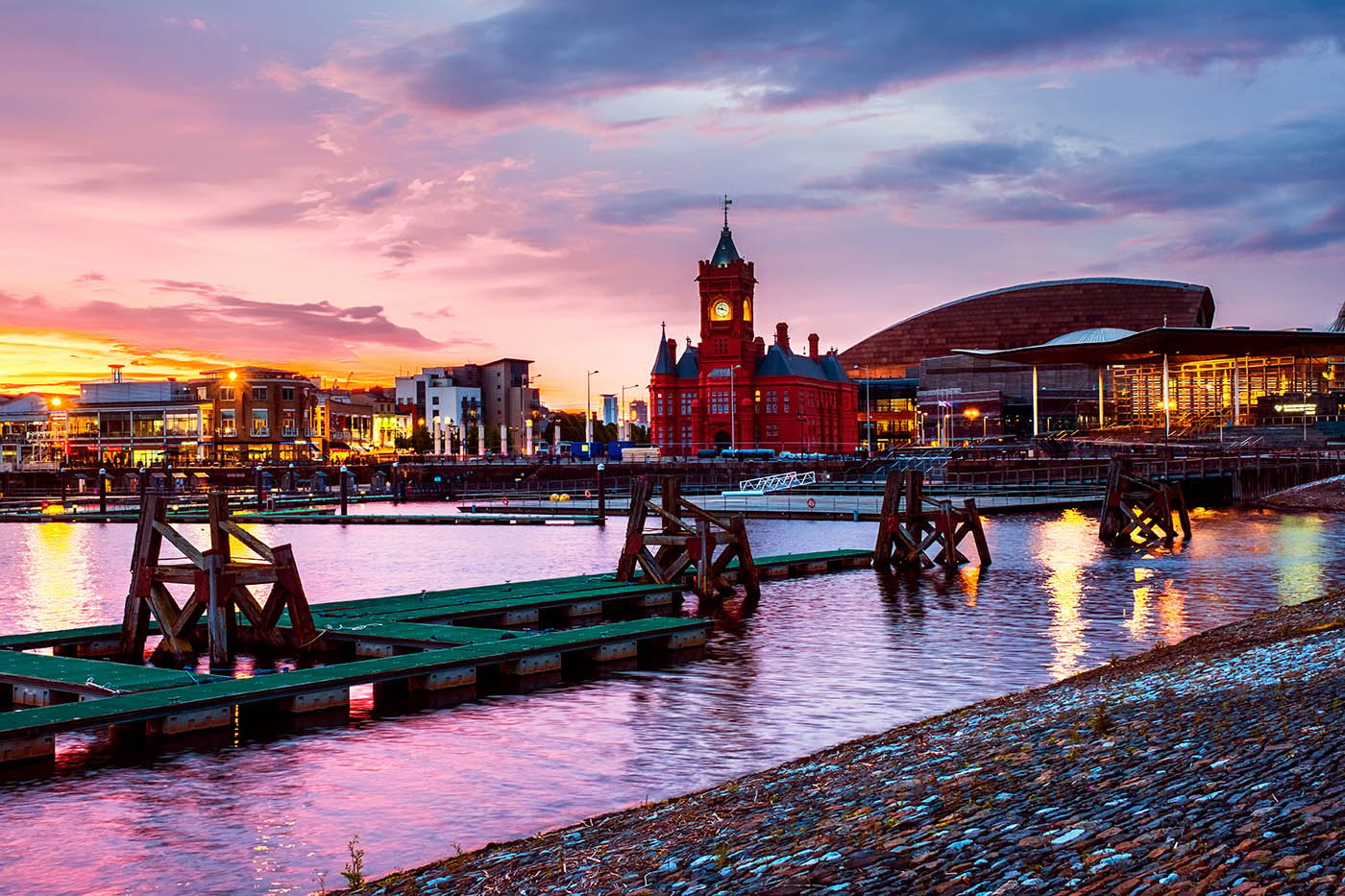 Cardiff Bay, home of Idwal