Over the New Year, we had the pleasure of catching up with Idwal's German Market Representative, Jan Hagemann. Based in Hamburg with over 30 years in shipping working, Jan has worked with well known organisations such as Oldendorff, Lloyd Fonds, and Five Oceans Maritime Asset Management.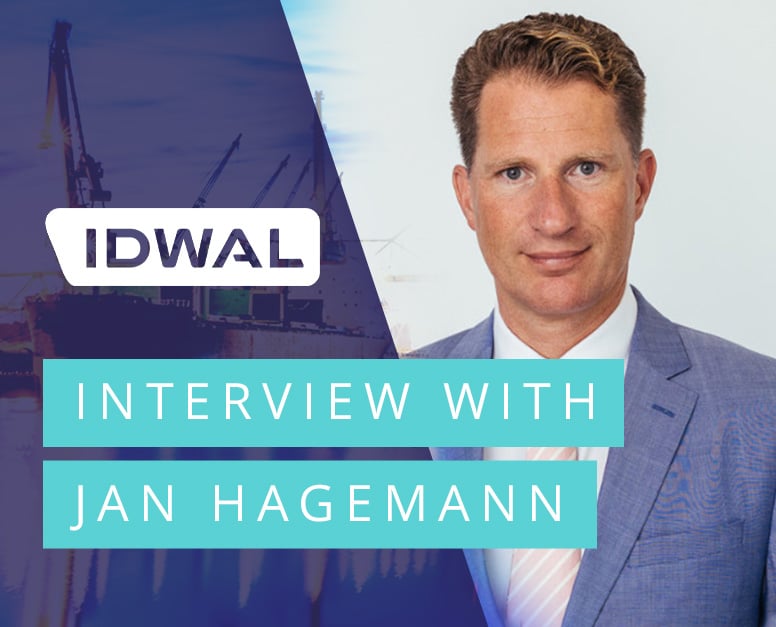 Can you tell us a bit more about yourself and your journey through shipping?
"I have been in shipping for 30 years now working in ship owning and chartering (Oldendorff), project finance and administration of very large shipping funds (Lloyd Fonds) and financial restructuring, asset management and raising equity & debt (Five Oceans). This journey has given me a very deep insight into container, bulk and tank shipping both from an operational and investment perspective as well as a thorough understanding of formation of capital in shipping".
How will you be assisting Idwal in Germany?
"As the German market representative for Idwal, I will be assisting Idwal to continue to expand and build upon its presence in Germany, working closely with new and existing clients to offer greater access to the Idwal services and to ensure that we are meeting our clients' needs and expectations".
"Idwal has a strong footprint amongst the German market, both in respect of the financial sector and amongst ship owners and managers, and I am confident that I can help to support that further".
"I like to align myself with superior brands and discuss product features with the clients – I do a lot of ship finance broking for instance and this is a form of brand marketing too. It is a field which I am good at, I think. I have a very extensive network amongst German shipping companies, and I will use it to promote and support the development of the Idwal brand name".

How did the German shipping market react during the early days
of the pandemic?
"Well, I guess everybody thought 'is this misery never going to end' after so many bad years - especially for container owners. Some owners had to put their vessels into cold lay-up, many projects had to be supported with fresh equity. But the biggest problem that evolved was the crew change problem. Some German owners even clubbed together to charter whole planes to repatriate their crews. Sold and bought vessels spent zigzagging though Asia in search of a port where to arrange for a closing including crew change. Remote dry dockings were done for the first time as superintendents were unable to travel".
How is Idwal supporting current clients in Germany?
"Idwal is already supporting German clients, both owners and financial institutions. So Idwal is not an unknown name in the German market and has been quite well known for many years. Throughout the COVID crisis Idwal rendered support to German owners through their large network of over 360 inspectors, located globally, and continually served locations just when travel was being restricted more and more. So Idwal can be your eyes and ears on the ground when the company itself cannot attend the vessels".
"Another feature which is especially important for financial institutions is Idwal's independence and consistent product quality that ensures continuous diligence over e.g. a loan portfolio. I hope to be able to build and foster new relationships alongside the existing ones".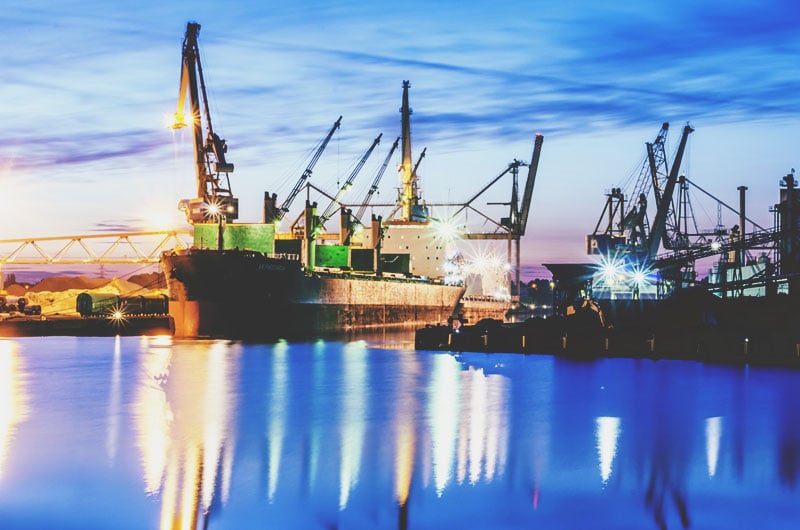 With the sector hoping for a better 2021, how do you think the coming months look for German shipping?
"The remarkable turnaround that container shipping took in the last quarter of 2020 is like manna from heaven for Germany after a long period of starvation. After all, Hamburg and German shipping is still the world's hub for owning and managing of container vessels. German owners hope that this market will last for a while so that all the ships which will only become open from low charters later in 2021 will also be able to enjoy higher charter rates. If the market could stabilize at this level, finally investor confidence might come back, and equity might become available again for German shipping on a broader basis. I think the coming months look good and I notice already an increase in sale & purchase activity".
How do Idwal services fit in with German Shipowners, Managers, Brokers, etc?
"Idwal services fit in very well with German Shipowners and Managers. It is the standardization of the reports which is appealing, I think. To have a continuously Idwal-inspected fleet with consistent Idwal Grades being delivered across the entire fleet for instance will deliver independent data to owners and managers which can be used in-house for the detection of shipboard problems as well as like a 'passport of quality' for investors and bankers alike. For brokers, they love to have ships with Idwal pre-sale inspection reports attached as it serves as a trust building element in the sales process. Also, as a broker, to try to sell an asset with an Idwal Grade makes it so much easier as it offers transparency, e.g. in price discussion vs another ship".
---
If you'd like to discuss your shipping operations in Germany and how Idwal can assist, you can contact Jan here. Alternatively, you can contact Idwal directly by emailing enquiries@idwalmarine.com or by contacting one of our regional offices.