Idwal CEO Nick Owens had the chance to sit down with Japan Maritime Daily in the second part of their spotlight into Idwal's work in the region. Part one focused on Idwal's Pre Sale Inspection, which is making waves across the S&P & transactional sectors and proving very popular with both Japanese and International shipowners. You can access part one in Japanese or English.
Part Two focuses on Condition Adjusted Valuations (CAV), a service developed in partnership with VesselsValue that allows a ship's true condition to be reflected in the asset's value.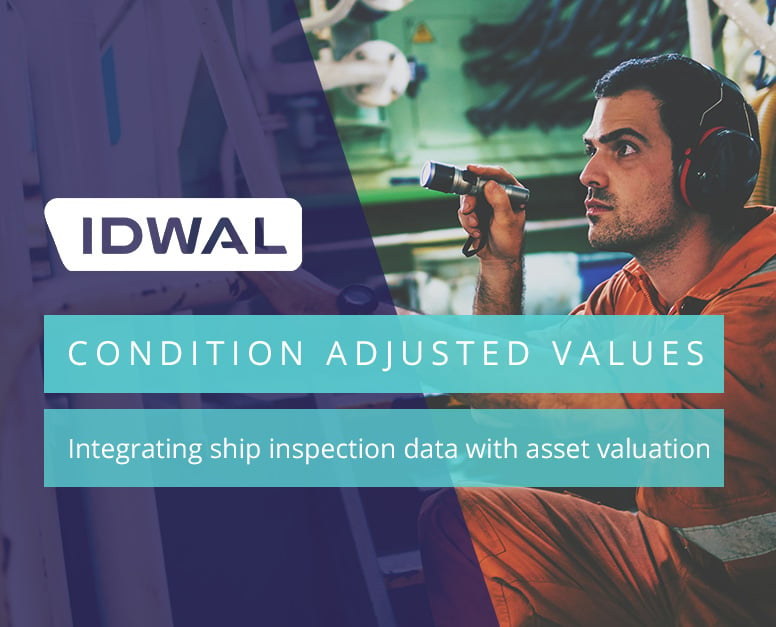 ---
Idwal, a leading ship inspection company in the UK, and VesselsValue (VV), a major ship valuation provider in the UK, are collaborating to pursue new possibilities in maritime asset valuation. Last year, the two companies launched a new service called "Condition Adjusted Valuation" (CAV), which reflects the actual condition of a ship as confirmed by Idwal's ship inspections in VV's asset valuation.
Tell us more about the background and aim of the partnership between Idwal and VesselsValue.
"Idwal and VesselsValue both share a common goal. To create greater transparency, objectivity, and accuracy throughout the shipping markets. VesselsValue focuses their approach at improving the valuation and information markets, whilst Idwal focuses its attention at improving asset condition transparency and providing clear and consistent objective evidence of ships' condition to the global markets.
We are both admirers of each other's respective approach and as both companies leverage software technology and data science techniques to achieve their goals, it was a simple and obvious decision to create a strong collaboration partnership which would improve market transparency even further.
Valuations usually assume that the vessel is in fair condition with all relevant Class, Flag and certificate requirements in place, and very rarely is the actual condition of the ship itself taken into consideration. The reality is that the maintenance and condition standards of ships can vary significantly, and often the condition of the vessel has a direct impact on the eventual sales/purchase price, once a vessel has been inspected as part of an S&P transaction. As the market leading provider of vessel inspection and assessment services to the maritime industry, Idwal has developed the industry's first Condition Adjusted Valuation (CAV) model in collaboration with VesselsValue".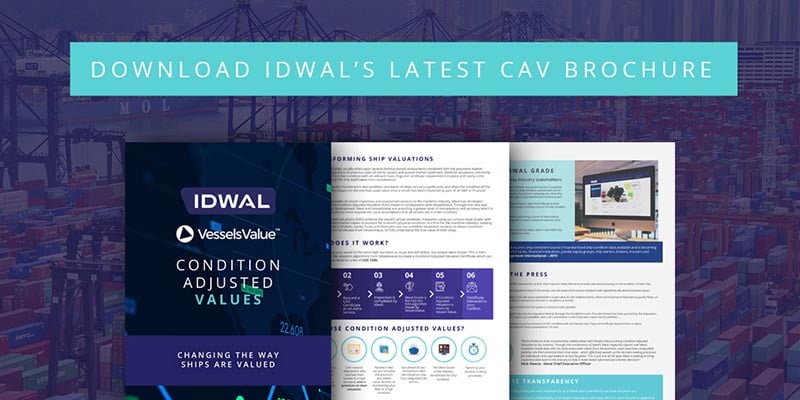 Click the image to download Idwal's latest CAV brochure.
Tell us about the specific procedure of Condition Adjusted Valuations/CAV
"Idwal will inspect your vessel to the same high standard and will deliver our unique Idwal Grade, which is then combined with the valuation algorithms from VesselsValue to create a Condition Adjusted Valuation Certificate which can be purchased via Idwal or can be added to your subscription if you are a VesselsValue customer.

Step 1: Order an inspection from Idwal
Step 2: Request a Condition Adjusted Valuation Certificate as an Extra service
Step 3: Inspection is completed by Idwal
Step 4: Idwal Grade is fed into the CAV-algorithm model by VesselsValue
Step 5: A Condition Adjusted Valuation is made by VesselsValue
Step 6: Certificate delivered to your mailbox".
What kind of elements in ship condition are reflected in the CAV?
"The Idwal inspection service analyses over 500 separate elements and data points from the ship which are tirelessly collected during the physical inspection process by our network of expert surveyors, located globally. Each Idwal surveyor is equipped with a unique digitalised inspection framework which takes into consideration every aspect of the vessel, requiring data points to be input and supported with objectified evidence which ensures a greater level of objectivity and sophistication in the inspection process.

Evidence is provided in the way of logs, certificates, photographs, and onboard documentation which are uploaded, organised and then analysed by our internal technical team, alongside the supporting algorithms in support of the physical viewpoints and data collected by the attending surveyor. The data points are then categorised into 21 separate sub-categories of the vessel, which are then sub-graded in accordance with the inputs, to finally produce two key outputs:

The Idwal Condition Grade
The Idwal Management Grade

Both grades are then combined and calculated to produce the single "Idwal Grade" which provides the single "snapshot" of vessel condition and is the unique basis for analysis by the VesselsValue valuation algorithm".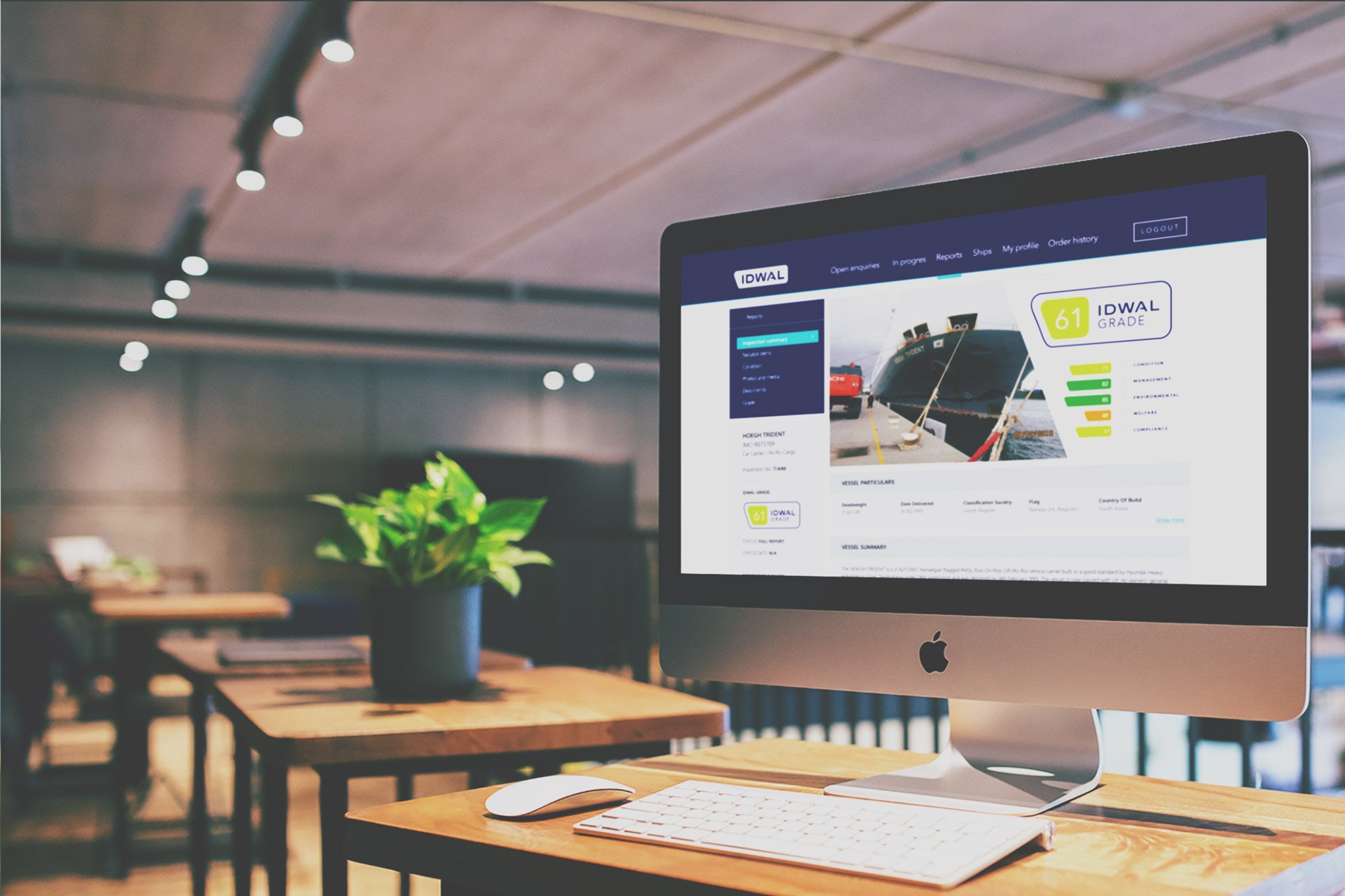 Idwal's bespoke inspection portal featuring the industry-recognised Idwal Grade.
What are the benefits for Idwal users? In what circumstances can Idwal users use CAV effectively?
CAV is an industry first and allows shipowners to connect their inspection data to their valuation process.
CAV rewards shipowners who maintain their vessels to a high standard, with a premium on their valuation.
Nowhere else can you visualise the premium and added value benefits of maintaining your fleet to a high standard.
Get ahead of your competitors with the industry's only fully integrated Condition Adjusted Value service.
The Idwal Grade is the industry benchmark for ships condition and is relied upon worldwide by major shipowners, banks and financial institutions.
Speed up your decision making processes.
What are the recent trends in the ship inspection market? How is Idwal's ship inspection record so far this year?
"Recently, Idwal has developed a new Pre-Sale Inspection service which has disrupted the way the S&P market approaches inspections and has caught the attention of some of the biggest names in shipping – many of whom have completed multiple successful transactions based on Idwal Pre-Sale reports, which suggests that this is rapidly becoming the new, accepted way of selling ships.
Idwal believes that one third of all vessels which are on the S&P market are now sold using their pre-sale service. Furthermore, Idwal has a market share in S&P and transactional markets of more than 50%.
"Certainly, the service has become popular and been well received in Japan and worldwide, not only Japanese domestic shipowners but also other major Japanese shipping companies such as Mitsui O.S.K. Lines, Kawasaki Kisen Kaisha, etc. using the Idwal Pre-Sale service frequently to sell their vessels in an open and fair marketing process".
Year-to-date (as of 1st June 2021) Idwal has concluded 1200+ inspections and is on course to complete 3000+ by end 2021, which sees Idwal firmly as the most popular inspection company in the maritime industry, particularly in S&P and financial transactions where Idwal is the dominant market leader".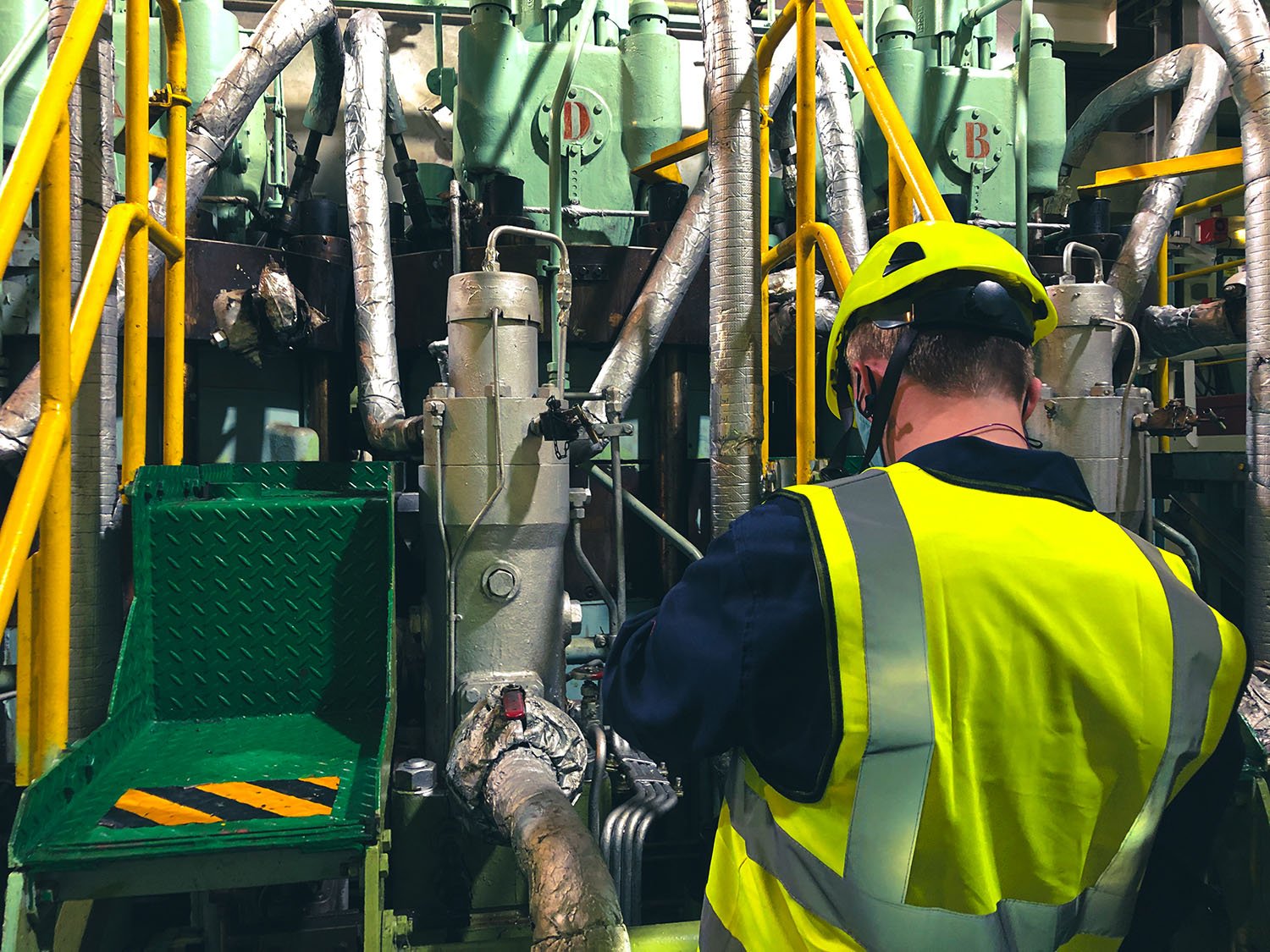 Idwal Assistant Marine Surveyor Stephen Grist conducting a Pre Purchase Inspection in Port Talbot - June 2021
What other services does Idwal provide?
Idwal offers a range of services, designed to support owners, brokers, banks and financiers in shipping. Such services include:
How can Japanese owners connect with Idwal to discuss more?
"Idwal's Japanese Market Representative, Kempu Arisawa, is permanently based in Tokyo supporting Idwal clients.
Mr Arisawa has been involved with shipping for almost four decades and has worked for many high-profile companies including as a president and director of a shipping company, an advisor to Japanese regional banks, and a representative of an overseas engineering company in Japan.
Currently, Mr Arisawa is using his extensive knowledge and connections in Japan to help support Idwal and promote its services to Japanese shipowners, banks and trading houses.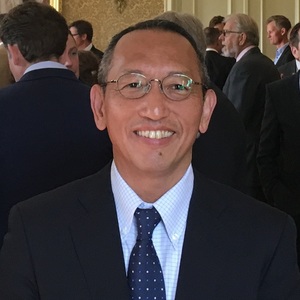 Idwal Japanese Market Representative, Kempu Arisawa
Idwal recognises the importance of supporting its clients locally with on-the-ground expertise and is committed to long-term expansion of its presence in Japan, to ensure that the Japanese market has the highest possible levels of customer service.
For any queries, clients may contact Mr Arisawa directly. For day to day inspections and other activities, Idwal supports all customers via its 24/7 operational centres located in Shanghai and UK".