We caught up with Idwal's Greek Market Representative Konstantinos Machairas to talk all things Greek shipping and how he's been working with clients in the region. Based in Athens with over 12 years in the industry, Konstantinos has worked with leading names in the shipping industry and is well known in the Greek shipping market.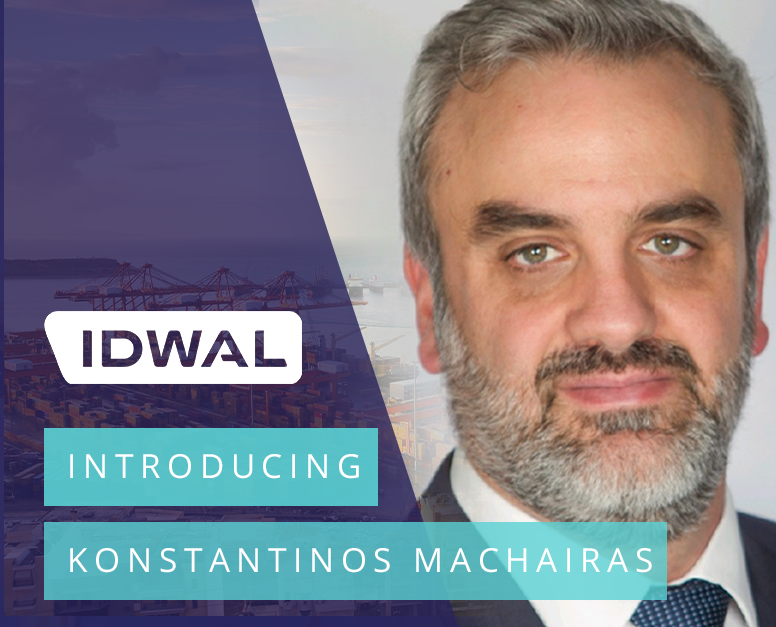 Can you tell us a bit more about yourself and your journey through shipping?
"I studied for my bachelor degree in Business development in Maritime and my Masters degree in Management of Business Innovation and Technology and then began an amazing journey through the sector. I completed the Professional Qualification of Institute of Chartered Shipbrokers, becoming a member in 2016.
I have now worked in the maritime industry for more than 12 years in business development & sales for a variety of shipping companies, service providers, and technology firms. I began to work with Idwal in 2020, providing a local representative to clients in South Europe, using an established, strong network to provide a connection between Greek shipping organisations and Idwal's ship inspection services".
How have you been assisting Idwal in Greece?
"Idwal is a very well known name in the maritime industry providing excellent services and to have a representative in a key maritime area such as Greece is important. I assist Idwal by presenting to the Greek shipowners and Ship-Brokers not only the inspection solutions of Idwal but also new solutions such as Pre-Sale Inspections and Drydock Management".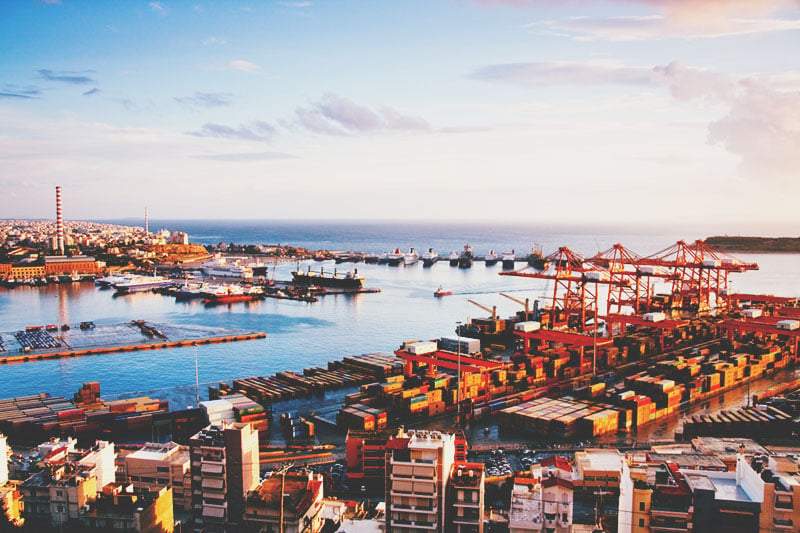 How did the Greek shipping market react during the early days of the pandemic?
"I would say similarly as the rest of the world, Initially looking a bit frozen of the developments but very shortly steps were taken to give the ability for the companies and their employees to work from home as well, without any interruption. The main problem was and still is the crew onboard and the difficulties they face to ports as well as to be relieved of duty and go home safely".
How is Idwal supporting current clients in Greece?
"Idwal is an expert in Pre-Purchase and condition inspections and by covering more than 800 ports they can assist current Greek Shipowners to continue their business. In addition to that Idwal is offering Vetting inspections and ISM audits to clients in Greece in order be in compliance with regulation.
One newer solution that found ground in the pandemic era are the Pre-Sales inspection, where as the vessel seller arranges the inspection and then Idwal arrange to sell the report to buyers saving a lot of interaction for the crew with surveyors, save time in ports, and providing an effective, safe alternative to reduce COVID-19 transmission.
And last but not least the Dry-dock supervision that is very popular nowadays. Idwal has a big team in China to assist in a supervision of all type of vessels. Several Greek Shipowners already use the above mentioned services.
I was encouraged very early on by Idwal's commitment to it's Greek client base and this can be seen Idwal's placement of Greek personnel not only in Greece, but also in the UK in order to fully support our Greek clients".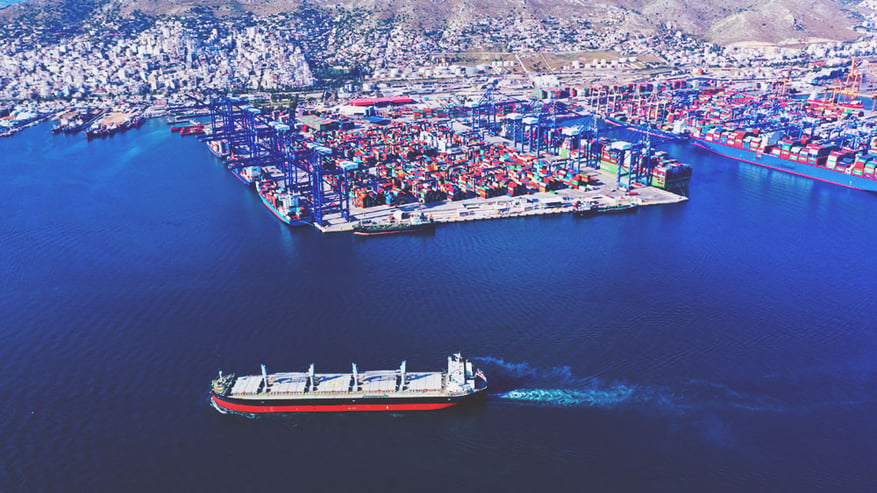 With the sector hoping for a better 2021, how do you think the coming months look for Greek shipping?
"Greek Shipping has proved many times in the past, in various difficulties, that we have the ability to come out on top. I believe the same will happen in 2021. As you may see from latest reports Greek Shipowners dominated the S&P market in 2020 and I believe that they will continue doing so at least for the 1st half of 2021.
We see an increase in the dry-bulk market where several Greek shipowners are looking to invest. Furthermore there is a great rise of charter rates in dry-bulk, LNG and containers and surely Greek Shipowners will look to take advantage of such market. Last but not least the Greek Shipowners shall continue the typical renewal and modernization of their fleets".
How do Idwal services fit in with Greek Shipowners, Managers, Brokers, etc?
"Traditionally, Greek Shipowners prefer to perform various services by themselves but times are changing in a rapidly evolving industry. We live in a fast-paced environment making it impossible to do everything internally and that is were Idwal fits perfectly with Shipowners, managers and brokers. Idwal can act as an extension of their office whilst helping them save time & money and providing an objective, accurate, and consistent inspection report that allows effective management of a maritime portfolio.
Idwal's focus on carbon reduction and ESG is proving to be valued by Greek businesses. Using domiciled surveyors, not just in Greece but stationed near major ports across the globe, allows clients to partner with a business that can same them both money and thousands of tonnes of carbon in their operations every year".
---
If you'd like to discuss your shipping operations in Greece and how Idwal can assist, you can contact Konstantinos here. Alternatively, you can contact Idwal directly by emailing enquiries@idwalmarine.com or by contacting our Greek office.