We got the chance to catch up with Idwal's Japanese Market Representative, Kempu Arisawa, who has a career in shipping spanning almost four decades, working with some of the world's leading names in shipping. Speaking about the impact of Idwal's Pre Sales Inspection service on Japan's S&P market, alongside the impact of COVID-19 and what the future holds, you can read the entire interview below!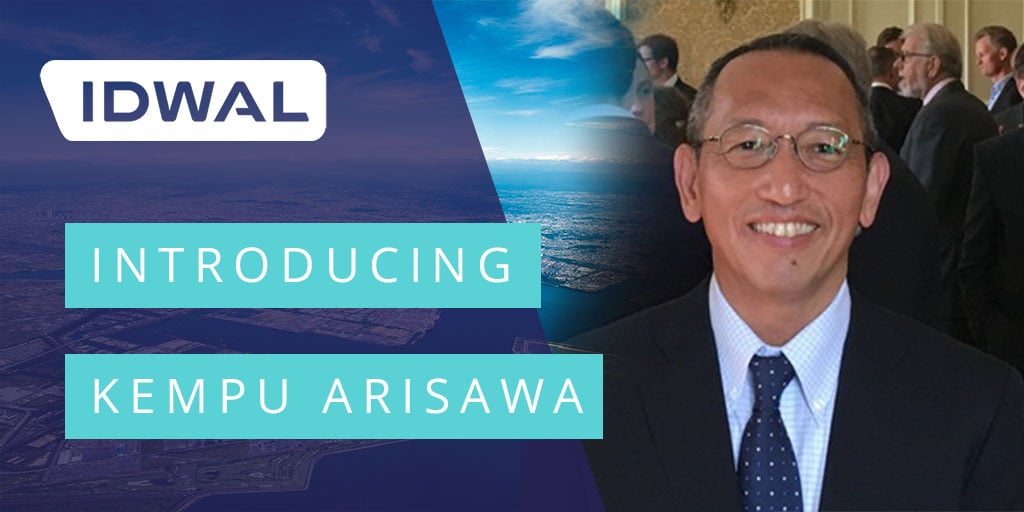 Can you tell us a bit more about yourself and your journey through shipping?
"I was born in Tokyo and grew up without any connection to the shipping world. As a student, I had the opportunity to stay in the U.S. for a few months, and after that, I had a vague idea that it would be nice to have a job that would allow me to travel overseas in the future. After graduating from university, I joined Nichimen Corporation (now Sojitz Corporation), which is one of the biggest Japanese trading houses, and was assigned to the Marine Department by chance, and after joining the company, I was consistently involved in ship-related business, including overseas assignments in Hong Kong and London.
"Since then, I have been inextricably linked with shipping and shipbuilding. I experienced a wide range of business activities in the marine department of trading house, such as buying and selling new and second-hand ships, ship finance, and chartering as a broker, which became the foundation of my current job. After leaving the trading house, I worked as a president and director of a shipping company, an advisor to Japanese regional banks, and a representative of an overseas engineering company in Japan, etc.
Currently, I am working as a consultant on shipping and shipbuilding, advisor to ship owners and banks, and a representative of Idwal and the Isle of Man Ship Registry in Japan. And now I have been in the shipping industry for almost 40 years".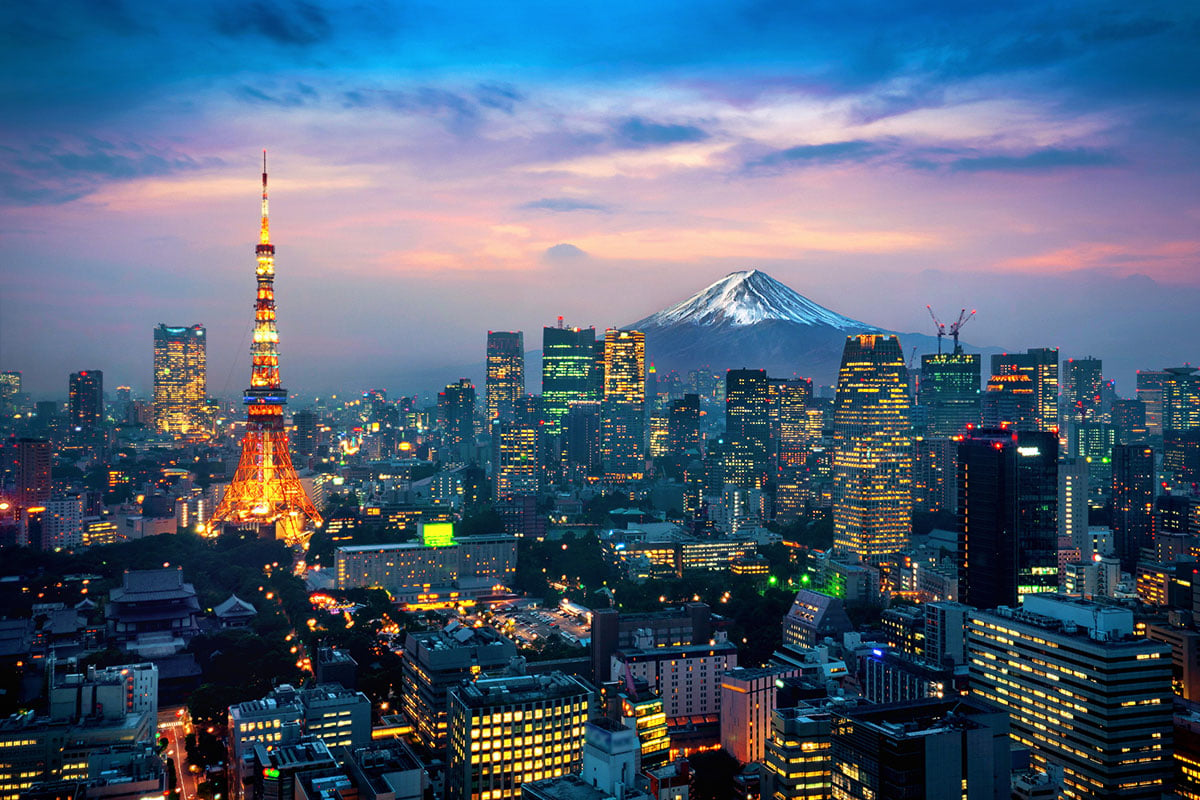 Tokyo skyline
How did the Japanese shipping market react during the early days of the pandemic?
"Similar to other countries. When Japan entered a pandemic state, the normal act of movement itself was halted, and the movement of people and goods almost came to a halt. In Japan, the main focus was on voluntary restraint of economic activities, rather than a forced lockdown as in other countries across the world, particularly Europe".
"The effects, however, were still felt greatly in the shipping world".
"In particular, the S&P market stagnated due to restrictions on the location of crew changes and the inability to proceed with ship inspections for the sale and purchase of second-hand vessels, which cast a dark shadow over the shipping market as a whole. The shipping market predictably slumped significantly in the first half of last year, especially in the second quarter".
How have you been assisting Idwal in Japan?
"Idwal has been a well-known company in the S&P industry in Japan for a long time, and I have often come across the name Idwal myself as a reliable ship survey company appointed by European buyers, especially famous Greek buyers".
"In Japan, as most know, it's not just major shipping companies but also countless independent ship owners, similar to the other large shipping markets around the world. Japanese shipowners are the highest sellers of vessels in the global second-hand ship market, with Greece and China buying the most ships. During the initial outbreak, however, COVID-19 made it appear that it would be impossible to proceed with traditional inspections and maritime operations, which are of course an essential part of the S&P work process, and at that time the Japanese shipping industry was in great trouble".
"Amid this situation, Idwal proposed that the traditional selling process could be turned on its head; not just to provide a huge decrease in virus transmission risk, but to give new benefits to owners marketing their ships and allowing S&P activities to resume. A seller, i.e. owner-led, pre-sale inspection service was widely accepted by many clients including major Japanese operators, ship owners, trading houses, brokers, shipyards, and financial institutions that were having trouble with the inspection process".
"I started representing Idwal last year to promote the opportunities that the Pre Sale Inspection service could provide the Japanese S&P market during global travel disruption. Across the months I have been working with countless clients, providing the features and advantages of Idwal's services and ensuring that they can conduct their maritime operations safely. It's great to see Idwal's profile now growing in Japan, with multiple features in Japan Maritime Daily and more and more clients using the suite of services offered".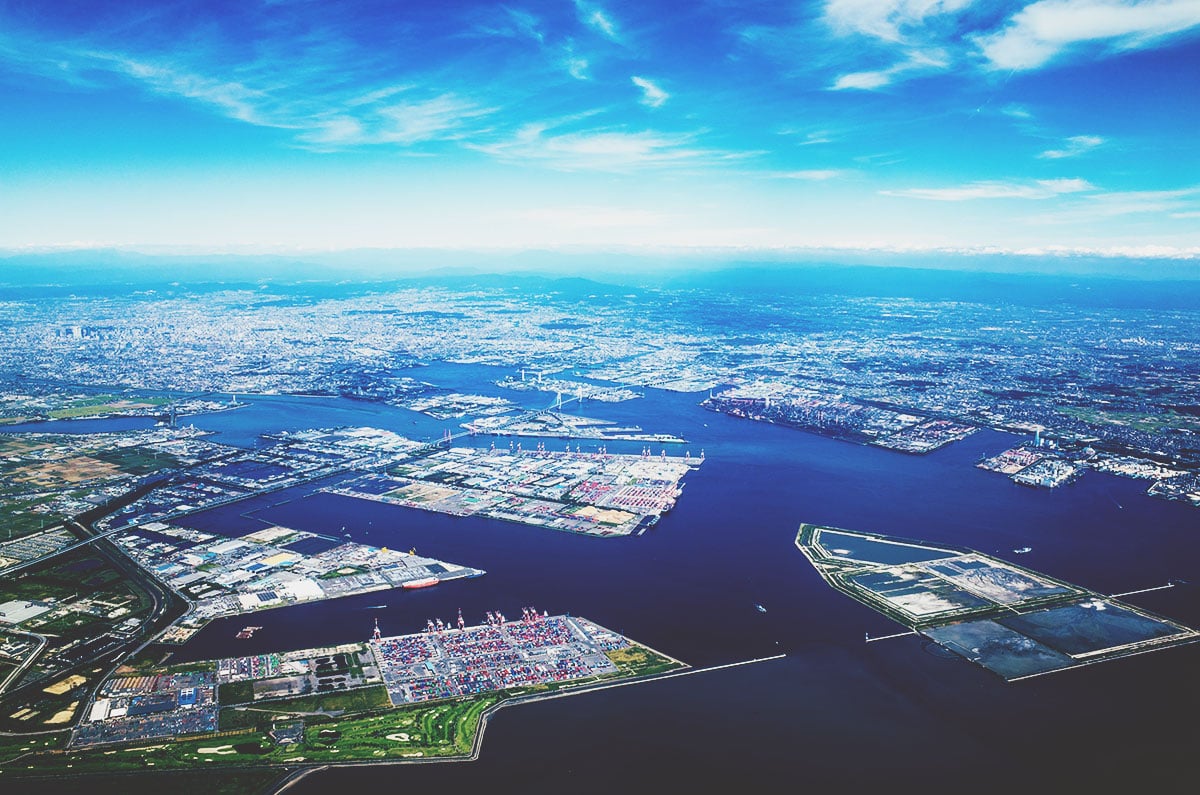 Port of Nagoya
How is Idwal supporting current clients in Japan?
"The immediate adoption of strict protocols against COVID-19 across Idwal's entire surveyor network, alongside a huge intelligence operation to keep clients informed of the latest restrictions and guidelines for hundreds of ports across the world allowed for safety and risk assessment to not take a side-line during global disruption. Putting the crew and the surveyor's safety first, Idwal not only conducted hundreds of inspection in Japan during a pandemic and constantly changing conditions but developed processes and products that provided key answers to a disrupted industry".
"In the midst of the pandemic Japanese ship owners, were eagerly awaiting Idwal's reliable and transparent survey reports, which had been highly regarded in Europe for many years. As a result, the survey report has contributed greatly to the revitalization of the S&P market not only in Japan but also in the whole shipping world by enabling smooth ship inspections without stopping S&P activities during the pandemic. I believe that this is one of the reasons for the current market rise".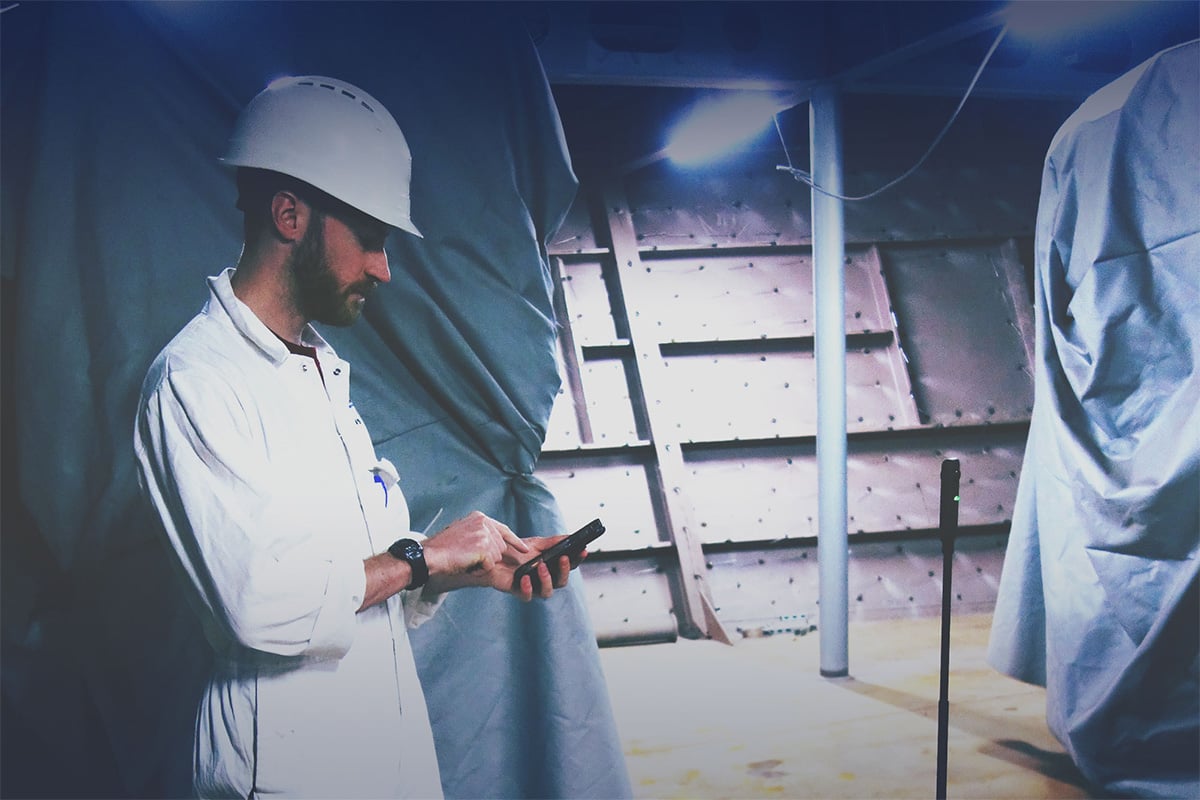 Idwal Lead Surveyor Steffen Henry conducting a Pre Purchase Inspection
With the sector hoping for a better 2021, how do you think the coming months look for Japanese shipping?
"The shipping market in 2020 was generally sluggish, but from the first quarter of the year, the containership market rose due to an increase in containerised cargo as a result of an increase in nesting demand due to COVID-19, and then the dry market also rose from December due to China's aggressive economic support policies as China began to reopen".
"Although the market is usually slow before and after the Chinese New Year, this year the market continued to rise during this period. In the future, the U.S. government's large-scale economic support measures, as well as China's, and the development and distribution of new vaccines, will bring about a movement of people and goods, which will further increase cargo movement, and we expect the shipping market generally to remain strong. As a result, in the second-hand ship market, we expect to see a large number of potential vessels for sale from Japanese ship owners in the market, which will further increase expectations for Idwal services".
How do Idwal services fit in with Japanese Shipowners, Managers, Brokers, etc?
"Idwal's services have already received a high evaluation by the Japanese shipping industry. In the midst of a global pandemic, the Japanese shipping industry has not been able to conduct vital surveys to check and understand the condition of their fleet, which was previously a matter of course for them. I have witnessed Idwal's services continue to meet the strong demands of the Japanese shipping industry".
"When it comes to the buying and selling of second-hand ships, Idwal's services are not only a valued service in the COVID-19 context, but will continue to be so even after the COVID-19 convergence, and will continue to enhance the confidence of the industry and provide efficient work processes in the S&P market. I believe that Idwal's trusted reports can become a global standard in the future by continuing to provide efficient work processes in the S&P market while increasing trust within the industry".
"Idwal's China-based newbuilding and dry-dock supervision service is expected to be in high demand as the number of Japanese supervisors is decreasing with many ship management companies are struggling to find on-site supervisors, all whilst travel restrictions develop and change".
"Furthermore, until now there have historically not been many requests for surveys from Japanese financial institutions, but recently there has been a change in the way Japanese financial institutions approach finance, from corporate finance that focuses on the creditworthiness of the shipowner to asset finance that focuses on the collateral value of the financed ship. Asset finance, which focuses on the collateral value of the financed ship, has been increasing. For financial institutions structuring asset finance, the ship is the collateral itself, and condition surveys are essential to keep a regular track of the ship's condition, and I expect demand for Idwal services from Japanese financial institutions to increase in the future".
---
If you'd like to discuss your shipping operations in Japan and how Idwal can assist, you can contact Arisawa here. Alternatively, you can contact Idwal directly by emailing enquiries@idwalmarine.com or by contacting us via the website.