The team at Idwal hope this finds you very well and that you're safe and healthy. We've been busy during September with appearances at the Virtual Marine Money Ship Finance Forum, a collaboration with UK organisation Careers at Sea (member of the Merchant Navy Training Board), and of course ensuring that shipping operations can continue with the utmost attention to the safety of crew, surveyors, and staff.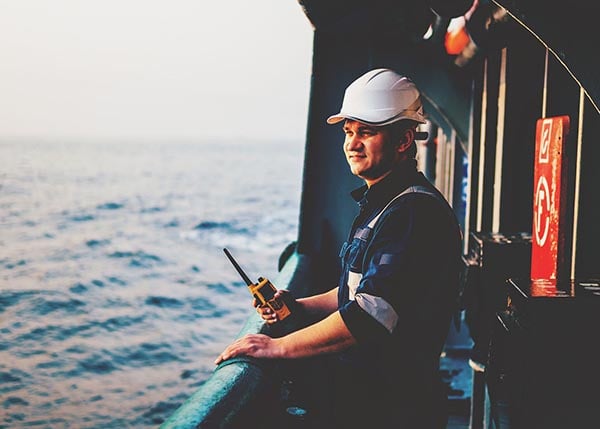 Idwal have now inspected over 1,000 ships during the COVID crisis with a focus on adapting and evolving our services, ensuring organisations can continue to deliver technical and safety improvements, whilst reducing the risk of infection, saving costs, and in line with the latest local/port guidelines.
SEPTEMBER NEWS
Marine money ship finance week
From September 21st - 24th, Marine Money hosted one of the largest ship finance events of the year virtually with hundreds of professionals from around the world tuning into six unique sessions hosted from their New York and Singapore offices. Looking into the challenges faced with Inspecting Ships in a COVID World, Idwal CEO Nick Owens detailed the ways that Idwal have adapted and evolved our products to ensure clients continue to deliver first class services. With the industry heading into unchartered waters with travel restrictions, limits on personnel at ports and terminals, crew stuck onboard ships, and more, it's more important than ever to stay on top of long-term safety improvements. Watch the full session below courtesy of Marine Money,
Remote surveys are fashionable, but boots on deck are irreplaceable
Remote surveying is an evolving and developing technology which has provided a vital option for shipping companies around the world to ensure their vessels are still surveyed. However, remote surveying isn't perfect and having 'boots on deck' cannot be replaced in the long term. Challenges such as blind spots, terminal restrictions on the use of certain hardware, connectivity issues, and more are present alongside potential cultural issues that cannot be addressed within a remote inspection.
Tradewinds - 25th September 2020

Owens suggested some "soft elements" in ship inspections would be overlooked during remote surveys.

"It's impossible to assess cultural issues on board, such as the respect for crew safety and welfare. Remote surveys provide no options to assist crew training, guidance and support which might be needed. This leaves out critical functions of the survey process that cannot be replaced yet by remote applications." he said."
Idwal have responded by the adoption of numerous COVID-19 protocols into their physical inspection framework. Including but not limited to:
Minimum standard of PPE
Following local guidelines
Temperature scanning
Increased gathering of pre-inspection data
Carry own food/water and never stay aboard.
Combined with Idwal's globe spanning network of over 300 Marine Surveyors, our customers are continuing to conduct physical inspections on their vessels, with remote surveys being used in special cases were attendance is simply not an option.
To read the full article on TradeWinds, click the button below.

JOINING FORCES WITH CAREERS AT SEA
Idwal have joined forces with UK Organisation Careers at Sea (Member of the Merchant Navy Training Board) to deliver a Virtual Careers Roadshow in mid-October as part of Idwal's continued effort to assist the education of the world's next generation of seafarers.
Idwal team members John Nicholson, Steffan Henry, Tomas Owens, Thom Herbert, and Stephen Grist will be speaking to students across the UK from the 12th October about their experiences at sea and their journey across the world with the Merchant Navy.
Check out the video below to find out more about the organisation.