A recent client contacted Idwal regarding the cost of Dry Docking a Panamax bulk carrier in China. He had received quotes through his Technical Managers from 3 different yards that varied considerably; $570K, $594K and $647K. All 3 yards quoted a 20 day time frame for repairs.
The owner was worried that he would face high unforeseen costs as he had another vessel Dry-Docked at the same time through the same Technical Managers and costs were growing completely out of hand. Concerned, he contacted Idwal.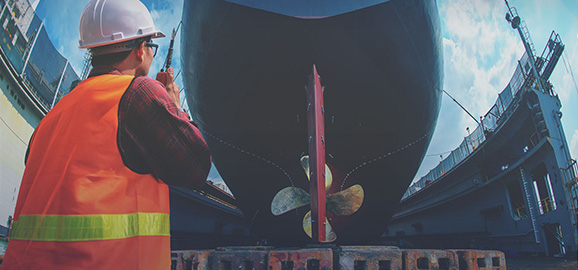 Our review of the specification showed the specification was poorly written and after we inspected the vessel, re-wrote the specification and advised the owner to contact a different yard, the revised quote was just $337K and only 12 days for repairs; a difference of 41% in cost and 40% in time.
Our superintendent oversaw the work carried out at the yard by the technical managers and the vessel completed the dry-docking, as projected, in 12 days. Furthermore, a draft invoice was presented by the yard for $275K and was negotiated down to $238K.
Numbers guaranteed to impress marine investors.
This provided savings of circa 60% in cost and 40% in time over the original quotations produced by the technical managers.
This is just one example of how Idwal's superior technical knowledge, superb industry connections and on-site project management can save our clients huge amounts of time and money.
More information
For more information about Idwal's Dry Docking services, you can access our dedicated webpage here.
Alternatively, Idwal are also industry leaders in ship inspections for the global maritime market, including the S&P, ship finance, ship management, and ship ownership sectors. For extensive information about our inspection services, visit our services webpage here.
Finally, if you have a question about this service or the content of this article, you can contact the Idwal team here, who will be more than happy to help.;