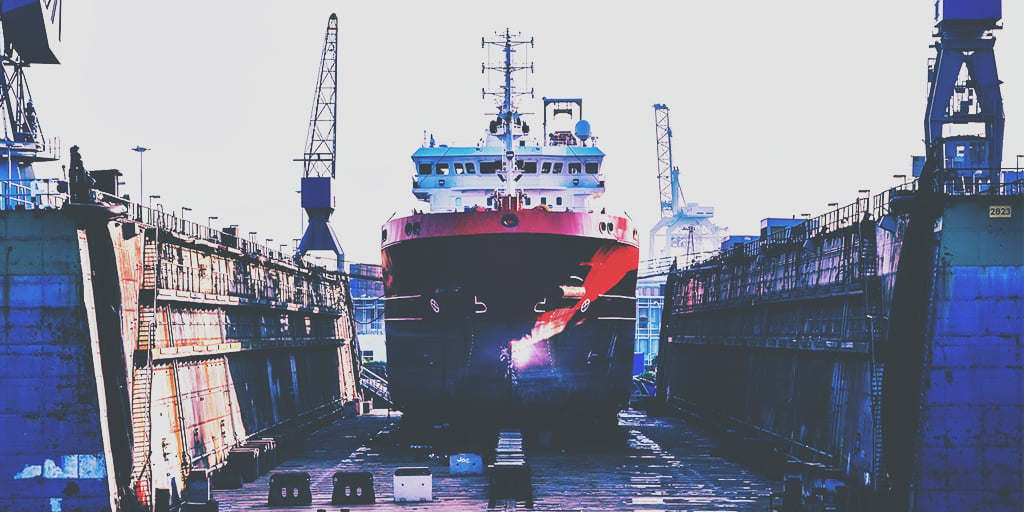 A client recently contacted Idwal in regards to the supervision of a fleet of multipurpose vessels dry docking in the Middle East and Far East. The Technical Managers were a highly competent and well-known management company but our client (a prominent financial institution) wanted reassurance that their money would be well-spent, with cost-escalation minimised and their interests protected throughout the docking process.
Idwal was contracted for dry dock supervision and helped deliver very impressive results on all factors of the project:
Delivery time
Scope of work
Quality of work
Cost & budget
The project finished around 30% under budget, on time, and with all planned works and more carried out to a high standard.
For some organisations, low cost dry-docking projects can be achieved simply through reducing the scope of work and selecting the cheapest possible yards and cheapest possible spares and service providers. Idwal has seen this all too often with the long term integrity and value-preservation of assets being substantially, negatively impacted due to a lack of maintenance and due to a lack of high quality project management during the dry dock phase.

How Idwal helped deliver results beyond the project scope, saving our client time and money.
By having the extra resources to control every step of the process
Dry docks are extremely resource-heavy. Idwal takes a collaborative route, maintaining our role as project leaders and owners representative, but working closely with the Technical Managers to closely monitor the situation and to ensure that the docking is a successful experience for all concerned.

Pre-docking
Starting with a full pre-docking inspection allows us to ensure the ship-staff have specified all jobs and there are no hidden repairs that could prove expensive; making sure everything is carefully and clearly specified to avoid any additional unplanned costs.
Yard-tendering & quotations
Idwal can provide support into the yard tendering process, to ensure that the shipyard has a clear understanding of the project scope, in order to ensure that we have very tightly controlled budget and specification, with minimal chance for overspend.
Have the yards left blanks?
Have they quoted properly?
Have they misunderstood anything?
Is there a risk that owners will have to pay for unexpected repairs?
Then the comparison:
Are we comparing items that can reasonably be compared?

What about the non-yard items?

What about the order process for spare parts?

What about the lead times and accruals for the costs?
Execution of the docking
With the foundation now established, the project is set up for success and now arrives at the execution phase where there are still considerable risks due to the ship being seen for the first time dry, with all spaces empty.
Huge mistakes can be made here which can come at a high cost. Yards often quote to win business and it is common to see a 50% growth between the tender and first draft invoice. There is a pressure to get the jobs moving, to minimise analysis, which results in painfully high costs. Having an experienced Project Engineer on hand to assist allows the same job to be done in a different way.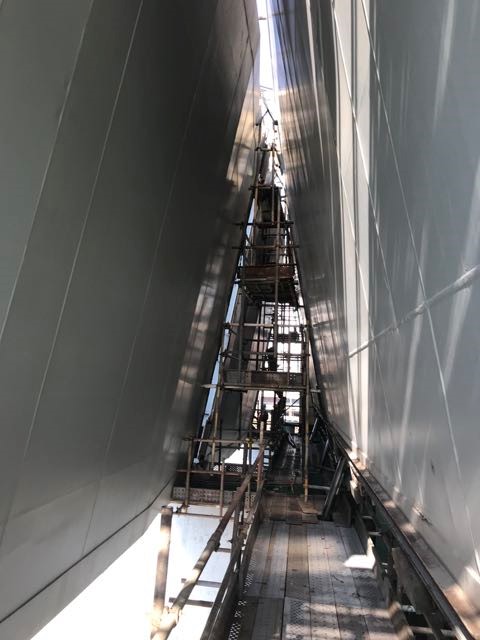 Here we see hanging transverse A-frames staging that effectively cut ground-up staging by 80% saving 100,000 USD.
Managers often find that their reservations regarding the involvement of an owners' representative are quickly dissolved and ultimately they begin to value the extra on-site support, providing an enhanced ability to brainstorm on ideas, collaborate on reporting and tasks such as cost control, negotiate on issues, and most importantly the formalised approval of works.
Idwal's unique project management framework and data driven methodologies assist on the remote monitoring of Managers, the laborious task of specification build and tendering, on-site gate-keeping, right through to Turnkey project execution.
We can implement our framework at an yard, on any ship type and in any country.
For further reading on Idwal Dry Dock services, take a look at our Dry Dock page.
Alternatively, our dedicated sales team and Account Managers are more than happy to talk you through your project and put together a proposal for your review.