In early November Idwal CEO Nick Owens had the pleasure of sitting down with the team at Japan Maritime Daily to discuss some of the services that the team have been supplying in the region, as well as how COVID has affected the demand of ship inspections.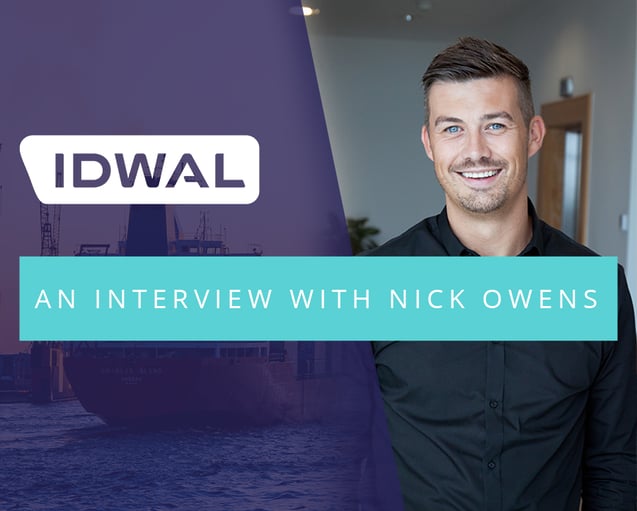 Hi Nick. Tell us more about Idwal.
"Idwal was founded in 2010 after it was noted that the standards of marine surveying around the globe were inconsistent and that the industry lacked a single, reliable, and credible service partner.
We began our journey with the objective of raising the standards of ship inspections and safety around the world and aimed to become the market-leading inspection company around the world, recognised for our quality, transparency, and professionalism.
Idwal's services are developed and delivered by highly skilled and experienced shipping people with many years of hands on experience, and who come from a diverse background. We have access to the latest innovative, industry-leading surveying technology, which is supported by three global offices in UK< Shanghai & Athens, and a network of over 300 Marine Surveyors stationed globally.
From Pre-Purchase to Condition Inspections, to Dry Dock Management and ESG services, Idwal aims to be the world's leading maritime inspection service company.
Working with world class industry names, our international clients have used us to support their businesses, helping them to make smarter decisions, with clear, independent, and honest advice."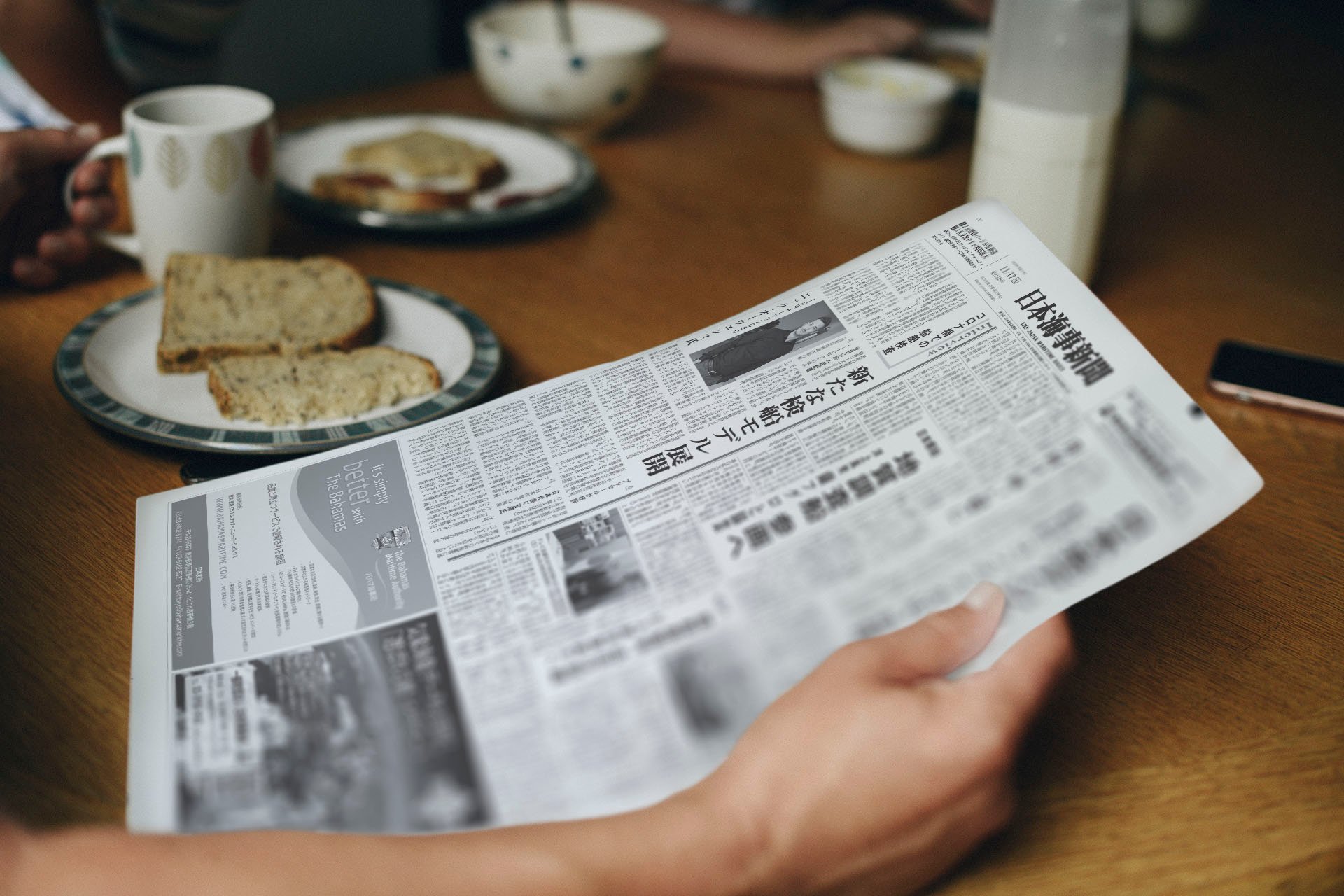 Click the image to read the full interview (in Japanese) on Japan Maritime Daily
Can you tell us more about Idwal's worldwide network?
"I am extremely proud of the team we have assembled, which is motivated by a passion for shipping and technology, driven to provide the best customer experience imaginable and committed to delivering the best possible ship inspection service to our global client base.
Today, we have one of the largest Marine Surveyor networks in the world and currently have more than 300 surveyors stationed globally. The network is made up of a combination of different types of surveyors - from Master Mariners, Marine Engineers, Naval Architects, ex-Class Society Surveyors and more. All of whom operate within a very tightly controlled vetting and performance management framework, accredited to ISO:9001 standards by DNVG, to ensure that our standards of quality remain very high.
Our business has grown considerably in recent years and today, we are inspecting approximately 2000 ships per annum, around the globe. This has been made possible through technological advances and our ability to efficiently scale our business to meet increasing global demand."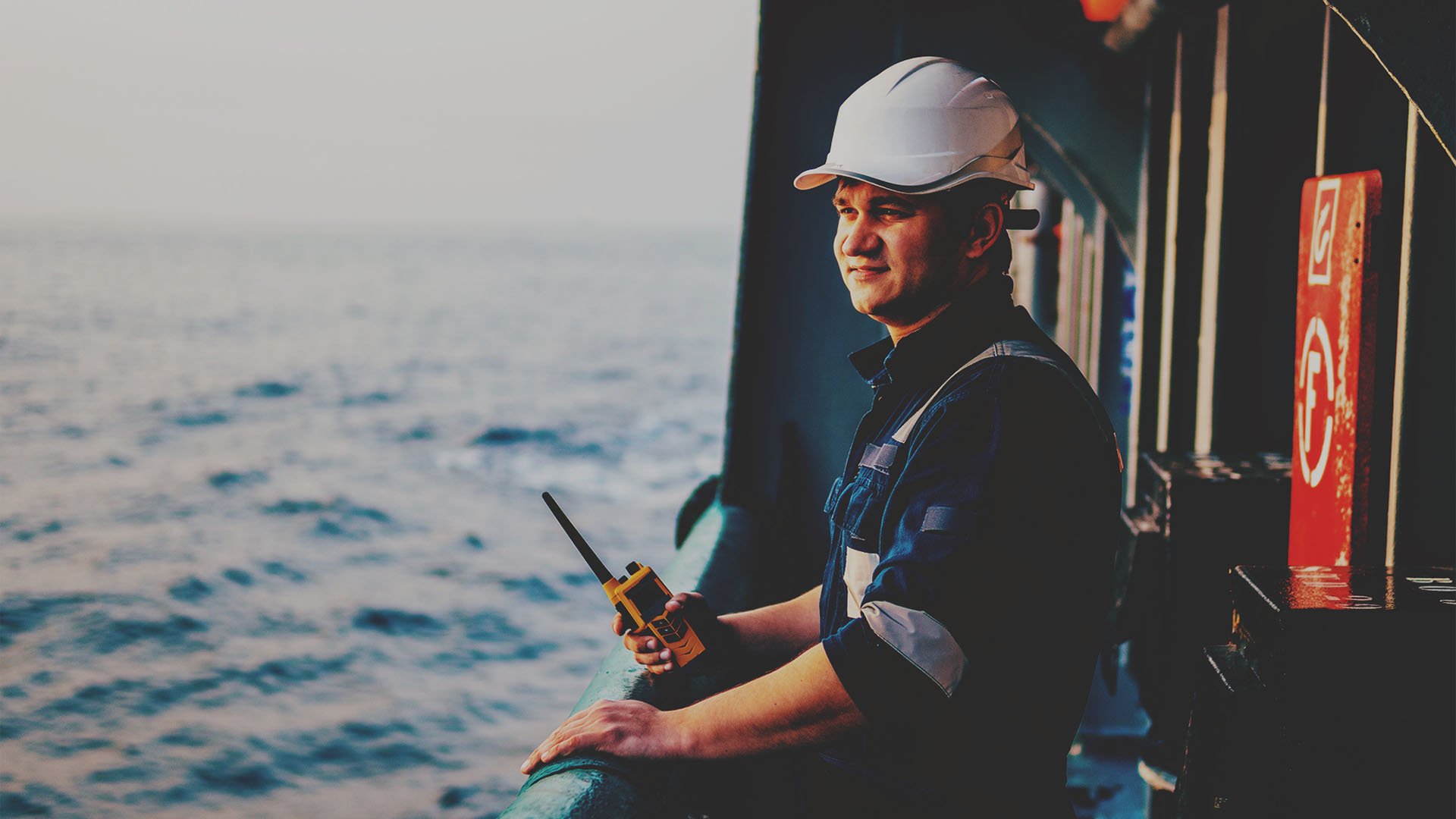 How has Covid-19 affected ship inspection demand?
"Covid-19 has undoubtedly been the biggest business challenge we have all faced in many years.
Early on, the demand for inspections during Covid-19 was heavily impacted in the first quarter of 2020, with many companies uncertain about how long the travel restrictions would be in place around the globe and many 'waiting to see' how things would change. As Covid spread more globally and affected the entire world, many companies started to realise that they would need to begin relying upon trusted partners to maintain technical standards across their fleets and to continue with their commercial objectives, particularly in respect of their S&P and financing goals.
Since February 2020 Idwal have inspected over 1,200 ships during the COVID crisis, and this has been achieved with a focus on adapting and evolving our services, ensuring that our customers can continue to deliver technical and safety improvements, whilst reducing the risk of infection and saving costs. .
Thanks for to our surveyor network, we have been able to provide solutions to companies who were facing serious issues due to not being able to mobilise their own technical personnel. This has meant that during 2020, the Idwal team have been unbelievably busy delivering inspections to a high number of ship owners/managers, often acting as an extension of their own organisation."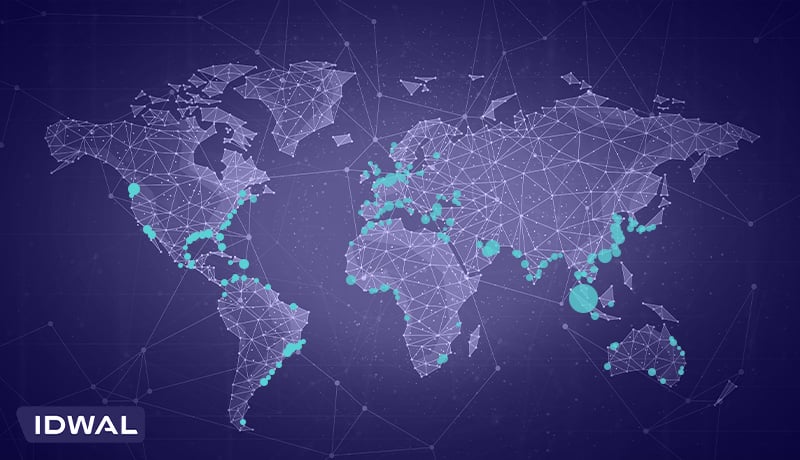 Idwal Inspection heatmap (2020).
What value can Idwal's Pre-Sale Inspection service provides to customers?
"2020 has changed how we looked at our inspection services – and we understood early on that in order to help our clients with their S&P goals or to simply help them maintain the technical condition of their ships, we would need to develop a service offering which focused on minimising the risk and exposure to COVID-19 for surveyors, as well as our client's crew and staff, whilst still enabling a high quality inspection to take place onboard
We developed a new service called "pre-sale inspections" to assist the S&P activities of our clients and it has become hugely popular. The Pre-Sale inspection service offers increased safety for onboard crew by minimising the number of buyers who visit the ship, and allows sellers to market their ship with a high quality and independent report from a reputable company – which effectively puts them in a position to control the sale process and maximise the potential of their vessel.
Controlling the inspection process has several benefits, but not least the fact that it allows you to remain in control of the re-marketing process and ensure that your vessel is presented to the market with absolute consistency, transparency and independence, by a leading independent inspection company. As well as minimising the administrative burden placed on you by multiple buyers (often wasting time).
The service also allows the unique offering of an attractive rebate against the initial cost of the vessel inspection in a first-of-its-kind product. Whilst companies aim to reduce cost where possible to safeguard against further disruption, Pre-Sale Inspections allow companies to recover some of the costs of selling their ship."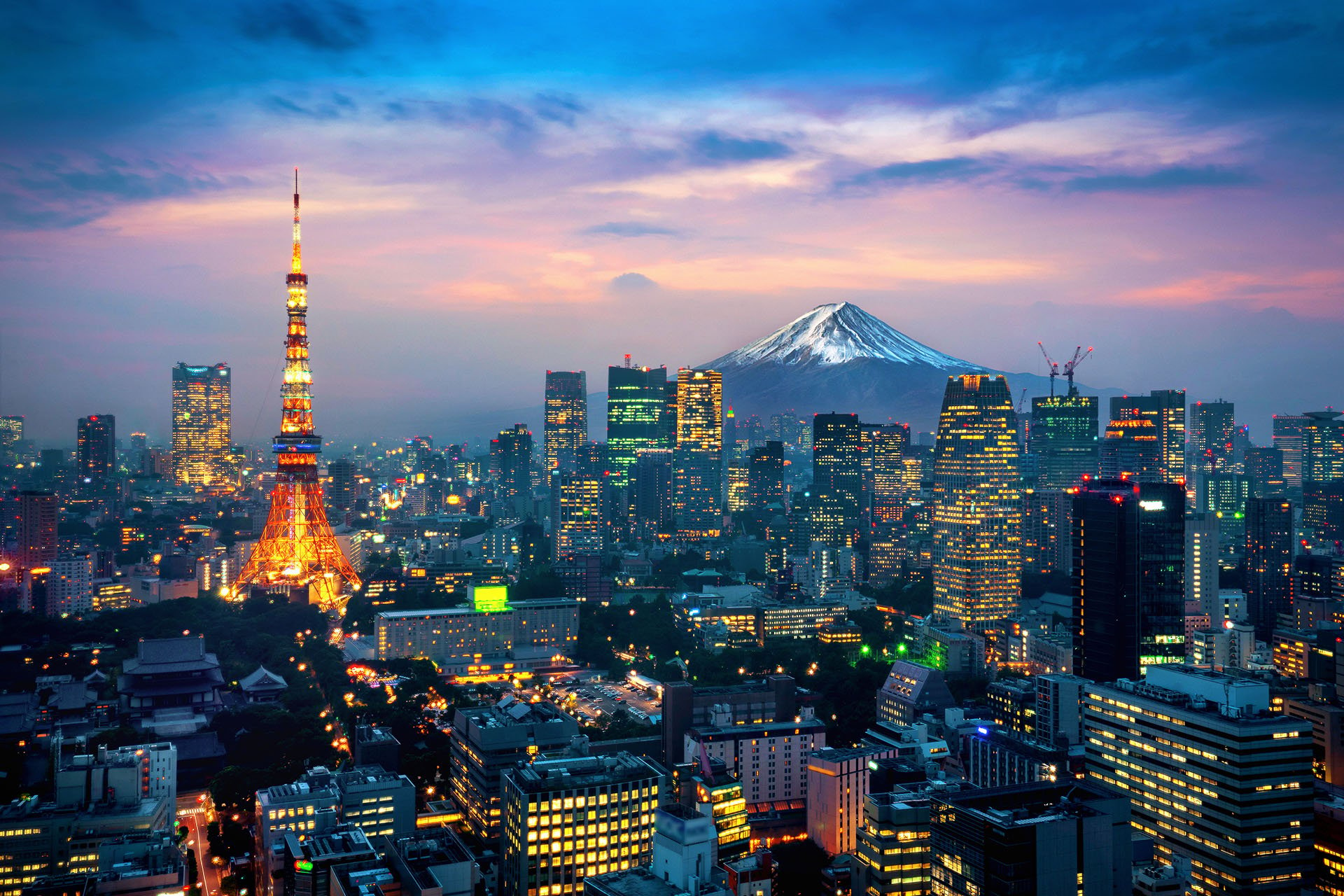 How does Idwal assist the Japanese shipping market and is there any plans for future development?
"Idwal has for many years, conducted inspections and surveys in Japan. We have several surveyors who live and work in Japan and who undertake a high volume of inspections for Idwal.
Furthermore, we have our business representative, Mr Arisawa as an adviser who is well known in Japanese market and he works very closely with me and supports Idwal to connect and remain in close contact with our valued clients in Japan. Such clients, include leading ship owners, banks, trading houses, brokers and shipbuilders and Mr Arisawa is available locally to offer his support and assistance, where required.
Prior to working with Idwal, Mr. Arisawa has worked as an executive for Japanese ship owners and before this he was employed for major Japanese Trading House for over 20 years.
We respect his various knowledge/experiences in Japanese shipping & shipbuilding industry and his many personal connections. We are now increasing business volume by his best support and very much expect that we can expand our business more in the future.
It is our intention to remain very active in Japan and when Covid-19 restrictions are behind us, I am looking forward to travelling to Japan to meet many of our new customers and to show our appreciation and gratitude for the great support that many Japanese shipowners have shown to us.
In the future, we believe that we can become the number one trusted inspection service company to the Japanese market, and we look forward to establishing and maintaining our business partnerships for the long term."
Can you tell us more about Idwal's Digital Transformation programme?
"Back in 2016, we launched the industry's first digital inspection platform which provides 24/7 access to reports and data, in a way which has revolutionised how the market operates. This was just the start for Idwal.
We have already moved our service from a traditional analogue surveying process, to a digitalised process and have a number of technology tools available to all our staff and surveyors, to ensure that we can continue to deliver a high volume of business, whilst always maintaining high quality and speed of delivery.
Our mission is to continue to bring ship inspections into the digital age with paramount efficiency and accuracy of data and to deliver the best possible inspection service and experience to our clients, to help them make smarter decisions.
We are working on some exciting digital initiatives which we will add more value to our customers in the future."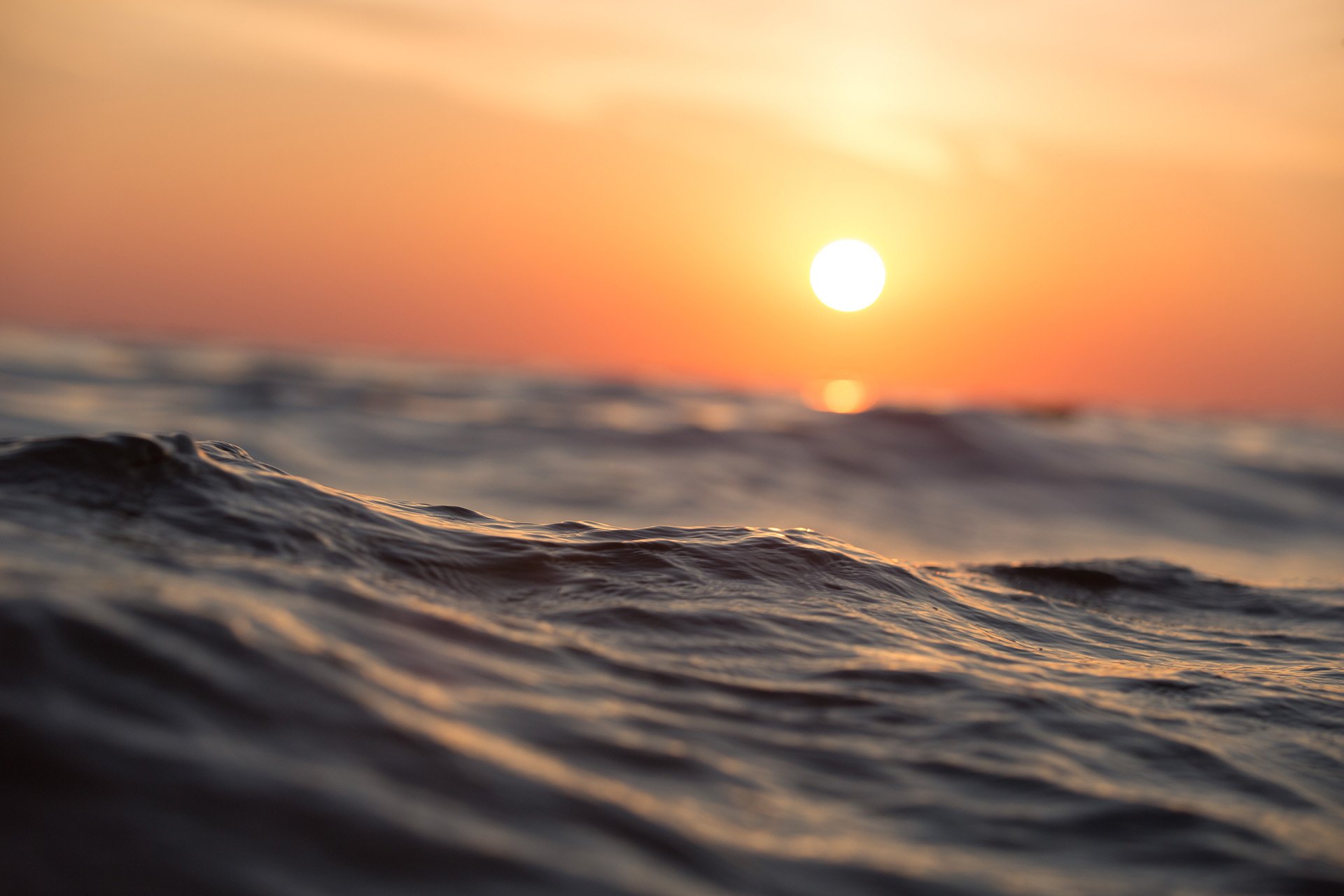 Tell us more about the effort of Idwal's ESG programme.
"Whilst developing our huge Marine Surveyor network, a large focus was placed on creating a network of marine professionals who are local to the busiest ports in the world. This effectively cut our CO2 emissions by 80% by eliminating almost all air travel within the company and only using flights when no other solution is present. We also believe in the use of remote surveying tools and whilst we do not believe that these tools are ready yet for market-wide adoption, we do expect that some element of remote surveying will be a future solution which we may all enjoy.
At Idwal, we are committed to ESG compliance right across our own business and we support the need for accountability, commitment and transparency across all aspects of the global shipping industry in respect of climate change and wider environmental, social and governance factors. We are very conscious to standards of welfare, safety, and compliance onboard and we believe that we can have a very important role to play in improving these standards.
Our commitment extends both to supporting our customers' businesses, as well as our own and we have developed several supporting ESG-related initiatives and services which can help clients evaluate and mitigate the ESG risks across their businesses. We can deliver onboard ESG assessments and even corporate ESG compliance audits.
Compliance is not enough. At Idwal we look "beyond compliance" to see where we can make a difference."