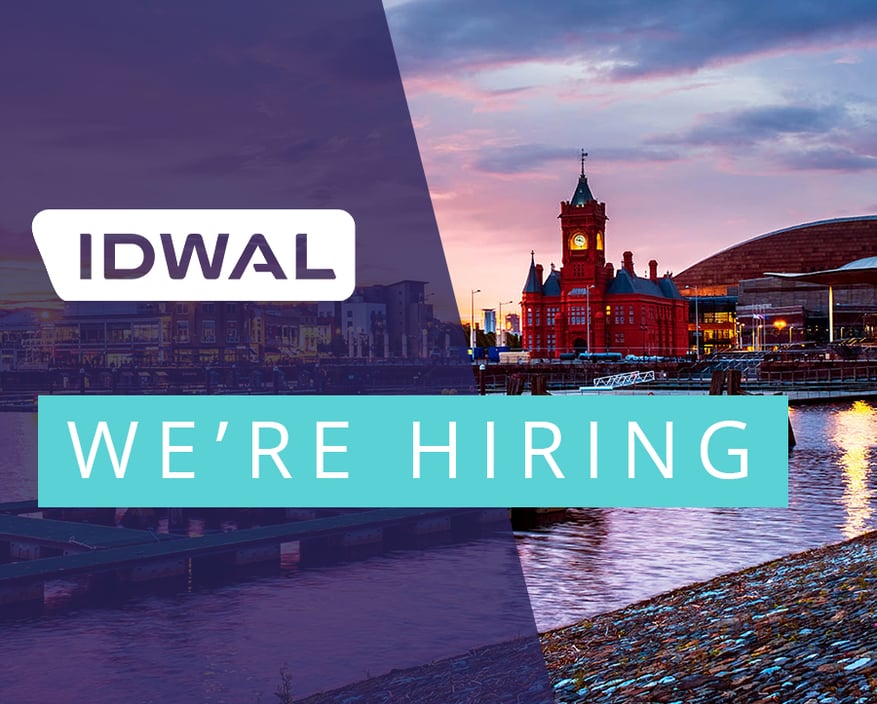 Idwal are on the hunt for a Marine Standards Officer to join the team in our Head office at Cardiff Bay.
Reporting to our Head of Marine Standards, this is a fantastic opportunity to develop and improve the quality and safety standards of the Idwal global surveyor network, ensuring all surveyors act in a safe and professional manner, in accordance with industry best practise.
What you'll do
Report to the 'Head of Marine Standards' and assist them in their duties as required.

Support the safe and compliant operation of the Idwal surveyors and ensure that the Idwal safety and technical standards along with industry-standard best practices are implemented by all surveyors.

Deputise for the Head of Marine Standards (HMS) as required.

Assist in the development, implementation and management of new ideas and initiatives in regard to safety and technical standards as part of the Idwal safety culture.

Monitor legislation, and conduct research into the latest safety regulations, legislation, and best practice to ensure both the company and our surveyors are up to date with the latest developments in the maritime industry.

Review and issue the guidance documents, technical guide and checklists with approval and oversight from HMS.

Produce and issue relevant monthly circulars, bulletins and notices to Idwal surveyors in relation to health, safety, regulatory, compliance and technical matters.

Work closely with all members of the technical team and other departments to monitor and enhance surveyor performance, through the development of feedback mechanisms and tools to monitor surveyor performance.

Conduct root cause analysis into any raised surveyor quality issues and implement corrective action to prevent reoccurrence.

Conduct surveyor briefings and calls.

Continually improve the safety and technical standards of the surveyor network and report internally on improvements made to the technical standard and quality of all surveyors.

Develop new minimum onboarding criteria and support the onboarding process and approval of all new Idwal surveyors, including interviewing of potential marine surveyors as required.

Develop and host remote surveyor seminars to convey the Idwal safety and technical standards along with informing the Idwal surveyors of industry updates.

Work closely with the Surveyor Manager and other departments to coordinate surveyor recruitment and replacement in key geographies, where required from time to time.

Assist in the development of and maintain a flexible and robust grading system to ensure the continuous development of Idwal Surveyors, both internally and externally.

To circulate information on common errors and omissions in surveyor reports to improve the quality of surveyor reporting and to reduce the time taken for technical review.

To undertake any supporting duties which may be required to preserve, promote and improve the Idwal core values, brand and to support Idwal customer engagement.

To potentially develop and manage an online training and assessment platform for new and existing surveyors.

Participate in, and promote the company's Sustainability goals
What you'll need
Essential
Excellent work ethic.

Demonstrate teamwork, interpersonal and communication skills.

K

nowledge, experience and understanding of safety and quality management practices in the marine industry.

Good knowledge of International Maritime Regulations and Marine Industry standards.

Self-motivated, well-organised and able to work without direct supervision.

Nautical or Engineering based degree and/or OOW (II/1) or EOOW (III/1).
Desirable
Previous experience in a marine HSEQ or risk role.

Previous experience as a marine surveyor.

Previous experience onboard tankers including LNG.

A minimum of 2 years sea time.

Incident and root cause analysis investigator training.

Familiarity with the basics of software development and project management.

Resides within 1 hours commute of Cardiff.
Induction process
In order to get fully familiarised with the company and to better understand the purpose and need for the role, the first 2-4 months of the MSO role will be spent technically reviewing surveyor reports in order to gain a better understanding of the Idwal standards and the report review process.
Renumeration
£28,000 – £32,000 depending on experience.

Working at idwal
Very few people have heard of us, but we're a Cardiff based maritime technology company and world leaders in ship inspections. Whilst we have a 100 year-old history as part of the Graig Shipping Group, we have also revolutionised the industry with the introduction of the first online platform. At the simplest level this lets anybody order a vessel survey at any port in the world, then view the results and receive a grading.
Interested? Get in touch with our recruitment team to find out more. Either send your CV or LinkedIn profile to allison.hetherton@idwalmarine.com or speak to Allison Hetherton on 02920 446 644.